WHANGANUI EDUCATION OUTSIDE THE CLASSROOM
Whanganui Regional Museum Akoranga Kura – Education Programmes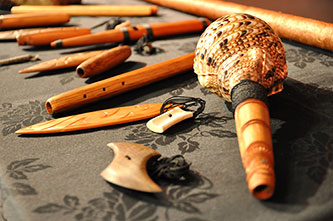 Tēnā rā koutou katoa. We warmly welcome you to visit Whanganui Regional Museum with your class or group and take part in one of our hands-on interactive programmes. Our experienced educators use the Museum and the local environment to motivate and support learning and engagement for all ages. Programmes can be delivered in either Māori or English. Visit our website on www.wrm.org.nz for further information. To book, telephone 06 3491110 or email info@wrm.org.nz
Arā te kōrero ā kui mā, ā koro mā:
"Ko te manu e kai ana i te miro, nōna te ngāhere
 Ko te manu e kai ana i te mātauranga, nōna te ao."
 
Nā reira, haria mai āu manu kai mātauranga.

Sarjeant Gallery Te Whare O Rehua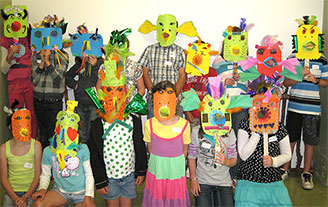 At the Sarjeant Gallery we provide fun and engaging educational programmes for primary and secondary students. Any New Zealand state or private school can come and visit the gallery and book an educational session for their students with one of our educators. The majority of sessions include a practical component. All our programmes are free and are funded by the Ministry of Education's LEOTC (Learning Experiences Outside the Classroom) initiative and Whanganui District Council. To make contact with the education team:
Phone: 06 349 3276.
A session based on changing exhibitions at the Gallery
These programmes run in conjunction with the exhibitions and often include a practical workshop. Resource kits are available for these sessions.
A session based on artworks from the Permanent Collection of more than 5000 items
These programmes make use of works from the Sarjeant's permanent collection and include a practical session. Resource kits are available for these sessions.
A session based on teacher requests
Teachers ask for a new programme which is developed using the Gallery's Permanent Collection and becomes part of the permanent programmes on offer. Requests from teachers in the past have been: Birds, New Zealand Flora and Fauna, Observational Drawing, Impressionism and Animals.
YMCA Camp Raukawa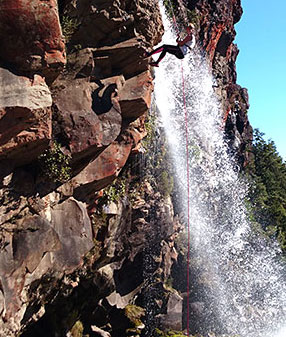 Camp Raukawa is nestled in the picturesque valley of the Mangawhero River, located sixty kilometres from Whanganui on the Parapara Highway in a tranquil 40 acre rural environment.
Camp Raukawa offers a great venue for any educational programme and includes accommodation for 94 guests. We specialise in some great hands on training. Along with having a well-equipped classroom we work as a dynamic venue for our clients every need.

Our rustic rural setting clears the way from every day demands that can hinder students learning. While with us students find themselves more connected to each other this fosters a greater relationship leading to individuals and groups achieving more. The team at Camp Raukawa journeys with you to develop lifelong skills helping us all to become better all-round citizens.
Bushy Park Sanctuary
Bushy Park Sanctuary is located on the west coast of the North Island of New Zealand, at 791 Rangitatau East Road. It is 8 kilometres from Kai Iwi and 25 kilometres from Whanganui City.
The sanctuary is a 100 hectare predator-free native bird sanctuary, set amongst one of the few patches of virgin lowland forest. Bushy Park Sanctuary offers the opportunity for learning about forest, wetlands and conservation.
Contact Margie Beautrais at the Whanganui Regional Museum for further information.

Whanganui Cricket Festival
Girls District & Club Secondary School Girls - Jan 3rd to 6th        U15 Girls Tournament - Jan 9th to 12th
U13/Year 8 Boys - January 16th - 19th                                      U12/Year 7 Boys - January 3rd to 6th
U11/Year 6 Boys - January 19th - 22nd                                      Y9 & 10 - January 19th - 22nd
Wanganui Cricket Festival runs for 3 weeks in January for Year's 5 to 10 with each age group competing for a 4 day period. The competition is of the highest calibre. With traditionally spectacular weather in January the games are held at Victoria Park, Whanganui's premiere cricket ground. A great time to support your budding cricketer and combine a family holiday!

David Jones Suzuki NZ Secondary School Triathlon Champs… 29 March 2017
Check out the dedicated event website for more information, and please feel free to contact Rachel O'Connor at Sport Whanganui for any further information:
McDonald's Mud Muster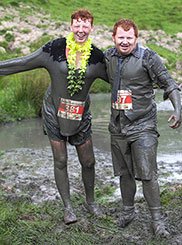 The McDonald's Mud Muster® is Whanganui's Premier Mud Run, which is taking place on Saturday 15th October 2016 at the Shelter View Jetsprint Park.
NOW OPEN TO YEAR 7 & 8 STUDENTS
This year Sport Whanganui has opened up the 3km course to  Year 7 & 8 students, meaning they can now participate in the event! A great step up from the Mitre 10 MEGA Tough Kid event, and another challenge for kids to get involved in.
For more information about meal tickets, event t-shirts, parking, what to expect on the day and much more, click on




Tough Kid® Series
With a focus on children's participation and completion, the event sees students competing in a fun and thrilling obstacle course challenge. The original event attracted around 500 children from the Whanganui metropolitan area. This event is now maxed out with over 1,600 students, as well as two regional events in Rangitikei and Ruapehu which attract over 1,300 students combined. 

Whanganui is lucky to host and hold a number of top events throughout the year, so there's never a shortage of things to do and things to see in our city.
You can check out our events calendar at Whanganui What's On for up-to date information.



Cemetery Circuit Street Races
… 26 December 2016
Of international fame and over 65 years old.  If you have just a sniff of petrolhead in you, you won't want to miss this.
Whanganui Vintage Weekend… 
21 - 23 January 2017

If you're a vintage enthusiast or just yearn for yesteryear you must come to the Vintage Weekend. Whanganui's premiere heritage event.in January.  We guarantee you will be transported to a bygone era. Music abounds at the Caboodle and the Soapbox Derby races down Pukenamu Drive to Drews Ave.

Wanganui Opera Week… 
9 – 22 January 2017
Young opera singers have the opportunity to develop their abilities with tutors of international standing. Experience master classes, restaurant, lunchtime and evening recitals, a non-denominational church service and a gala concert with NZ's up and coming operatic talent.

NZ Masters Games… 3 – 12 February 2017
This nine-day event comprises more than 55 different sports and 2,400 individual events as well as nightly entertainment. Alternating between Whanganui and Dunedin each year and targeting the over 30s, the NZ Masters Games attracts competitors from more than 20 countries.