Seaweek – 2–10 March. Download Teaching Resources at:
 http://www.seaweek.org.nz/resources-downloads/.  
and in Term Four starters&strategies Magazine on pages 6-8 at:
http://www.starters.co.nz/uploads/teachers-magazines/t4-2018-flip/  or
http://www.starters.co.nz/download/detail/water-precious-taonga/62.html
World Wild Life Day – 3 March. Classroom Resources and Activities at:
teachstarter.com/blog/classroom-resources-and-activities-for-world-wildlife-day and
https://www.worldwildlife.org/teaching-resources/
Sunsmart Schools – all March. Download Multi-level Resources at:
http://www.sunsmartschools.co.nz/teachers/curriculum-resources
International Forestry Day – 21 March. Download Resources at:
http://www.starters.co.nz/download/get/celebrating-forests/64.html
https://www.tfsnz.org.nz/teachers/
 https://treeday.planetark.org/teachers/lesson-plans.cfm
World Water Day – 22 March. Download Resources at:
https://www.teachstarter.com/event/world-water-day/
http://www.teacherplanet.com/content/water-day
http://www.starters.co.nz/download/detail/water-precious-taonga/62.html
https://teara.govt.nz/en/water-resources
World Meterrological Day – 23 March. Download  Resources at:
http://www.starters.co.nz/download/detail/understanding-weather-01/62.html
https://www.niwa.co.nz/education-and-training/schools
https://www.niwa.co.nz/education-and-training/schools/teaching-resources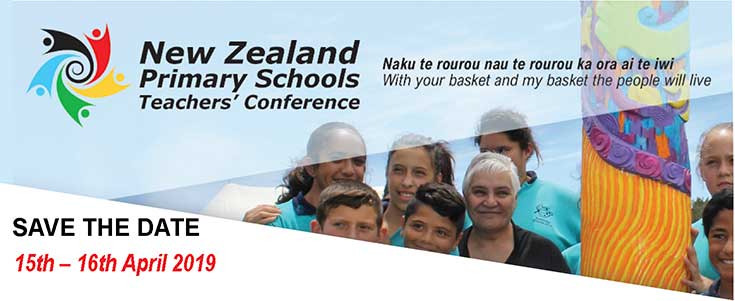 Venue: Wellington College.      
Theme: Integrated Learning and Collaborative Teaching in the 21st Century
                • Approximately 70 Professional Development Workshops over the two days
                • Networking, sharing good practice, collaborative learning, being inspired and
                   having fun!
                • Motivational keynote speakers include: Hon Chris Hupkins, Dr Anne Milne,
                   Whetu Cormick (National President NZPF) and William Pike
                PRICE: (GST INCLUSIVE)
                Early bird registration - Ends 1 March 2019.         $380
                Standard registration – Ends 15th March 2019.     $450
                Late registration – Ends 29 March 2019.               $590
                CONTACTS:
                 Email: admin@penz.org.nz        Website: www.nzptc.com
                 Facebook: nzpstconference       Twitter: @NzPrimary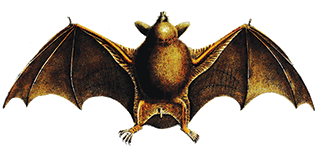 DISCOVERING OUR NATIVE BATS
The short and long-tailed bats are New Zealand's only native land mammals and they are under severe pressure from introduced mammalian predators and competitors. In this Science, Social Science and Sustainability-based unit we introduce studes to our bats – pekapeka, the reasons for their severe decline in numbers, and explore the measuress we can take to protect these fascinating, precious and unique species of mammal. Best suited to years 5-10+.
Click here to view and download this exciting major unit.
Our 2019 EFS Calender is already online and there's no time like the present to begin your preparation for 2019.
The web-links to each event or theme will provide you with ideas for lesson plans and classroom activities for each event including: pre-prepared lesson plans; video; information and websites for student research; student activities; images and ideas and suggestions for taking class, school and community actions in projects and actions to sustain and improve the sustainability of our environment. 
February Topics Dates and Resource Links are listed below:
WORLD WETLANDS DAY 2 February
(Celebrate this at any time during February)
www.doc.govt.nz/nature/habitats/wetlands/resources
https://fishandgame.org.nz/education/wetlands-activities 
www.starters.co.nz/download/get/magicalwetlands/64.html
BIKE READY MONTH – All of February (Previously Bikewise Month)
 www.youtube.com/watch?v=HlugLE4TaLA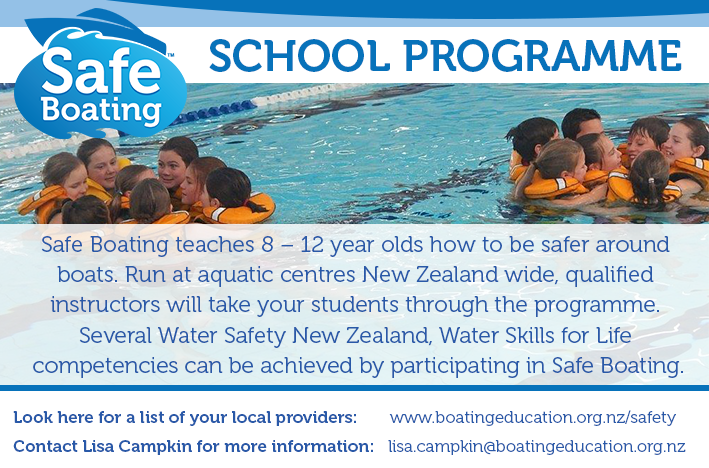 Watercare's education coordinator Sally Smith has put together a fantastic education pack that explains many of the nature-based solutions we use to provide water and wastewater services in Auckland.
It's full of interesting facts and has links to videos and games to help children learn about the water journey.
Download the new Watercare Education Pack below.

The NetballSmart Dynamic Warm up assists in developing the important fundamental netball movement skills. 
Be NetballSmart and ask a NetballSmart Development Officer to deliver a workshop to your school. Educate teachers, coaches, players and parents on the NetballSmart Dynamic warm up.
Plus othermodules
•  Landing Skill Development
•  Core and Balance.           
•  Power Warm-up
NetballSmart Development Officers email links and phone numbers
    Auckland and Netball Northern Zone
•   Melanie Kemp:  Melanie.Kemp@netballnorthern.co.nz           0212454710 
•   Suzanne Belcher: suzanne.belcher@netballnorthern.co.nz     021450216 
     Waikato Bay of Plenty Netball Zone 
•   Amanda Foster: Amanda.Foster@netballwbop.co.nz               0273032842 
     Wellington and Netball Central Zone 
•   Lee Spence: NetballSmart@netballcentral.co.nz                     021865340 
     Christchurch and Netball Mainland Zone 
•   Amy Eckersley: Amy.Eckersley@netballmainland.co.nz           0276630010 
     Dunedin and Netball South 
•   Gwen Harrop: Gwenda.Harrop@netballsouth.co.nz                  0220323748