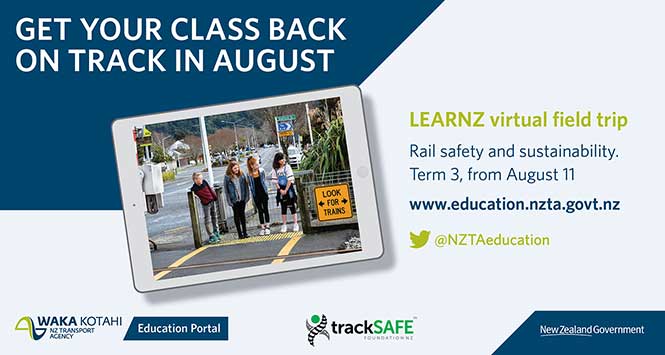 Rail Safety Week starts on August 11th.
Get your students involved by taking the LEARNZ Rail Safety Virtual Fieldtrip.
PLUS ROAD SAFETY EDUCATION RESOURCES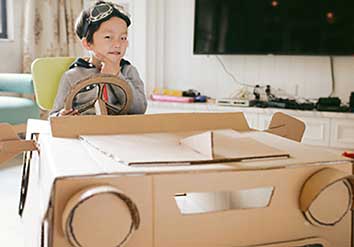 'These road safety education resources are designed to enable students' agency as active citizens so that they contribute to a safe road network.'
Pam Hook – Educator, Education Portal curriculum writer
Check these resources out at:

UV DETECTION BEADS FOR SUNSMART KIDS
These plastic beads contain a chemical which changes colour when exposed to UV radiation. The colours that occur depend on the wavelength of the UV radiation. Take them away from the UV radiation and they revert back to their opaque colour. These beads can be used over and over again.

Click Here for More Information on UV Beads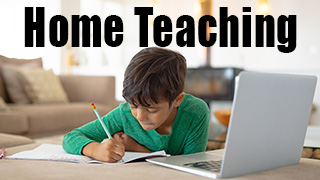 SCIENCE
Help your student(s) fly high in the sky with a great range of air and flight related lesson plans, teaching ideas, activities and free resources at:
https://www.sciencekids.co.nz/lessonplans/flight.html
ENGLISH
All sorts of online games in many curriculum areas including language games help kids master everything from spelling to grammar and have fun in the process at:
Into the Book explores eight reading strategies for primary students and teachers in this interactive and in-depth reading comprehension site at:
Spelling Bee is for students from Years 1-10 helping students gain a love of language and learning words they can use and enjoy for the rest of their lives at:
MATHEMATICS
Math Playground features hundreds of fun maths games and activities for students of all levels at:
https://www.mathplayground.com
Where and What in the World is Money? 
An interactive game where students explore the concepts and origins of money. Great for financial literacy programmes at:
https://www.imf.org/external/np/exr/center/students/money/index.htm


SOCIAL SCIENCES
KIWI KIDS NEWS features current events in New Zealand and around the world. Includes sport, teacher resources and student worksheets at:
https://www.kiwikidsnews.co.nz
ENVIRONMENTAL EDUCATION
This great website encourages kids to help save the world and at the same time, learn all about New Zealand wild life. Tons on fact sheets and resources for teachers and students.

Judging Postponed Until Later in the Year
The Judging of the Amazing Healthy Kiwi Kids Dance/Music Competition advertised in Term One,
2020 starters&strategies has been postponed until later in the year because of
the ever-changing Covid-19 situation.
To read all about these changes and how the competition has now been opened up to families and
ECE centres, click the link to the pdf below.
TERM TWO 2020 STARTERS & STRATEGIES MAGAZINE NOW ONLINE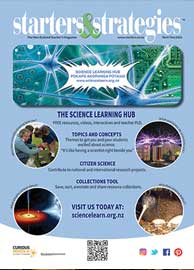 HIGHLIGHTS INCLUDE
SCIENCE LEARNING HUB COVER
The Science Learning Hub cover outlines the exciting, updated and new FREE resources now available from Science Learning Hub including videos, interactives and teacher PLD. Check out the topics and concepts that will have you and your students excited about science
CHOOSE CHICKEN – THE HEALTHY OPTION
A Science and Health-based teaching unit for Years 1-4. In this unit students will be introduced to the concepts of why choosing the correct food is essential for growth, health and energy. The unit continues with a focus on protein, chicken meat research, why NZ is regarded as the greatest place in the world to raise chickens, misconceptions debunked and how barn and free range chickens are raised.  
FLOODING – HOW PREPARED ARE WE?
Few of us realise that flooding is New Zealand's most common and costly disaster. This multi-level, cross curriculum unit allows students to discover why this is so and have them identify how often flooding occurs in their local area. Students then become members of the I.M.P.A.C.T team and take actions to prepare and help their local community. 
BIOSECURITY
A major unit based on the idea that biosecurity is all about protecting and understanding why we must protect our special biodiversity from the dangers posed by pest animals, pest plants and human and animal diseases. Students will learn about the dangers they pose and form their own local biosecurity teams to work closely with their community to help keep them out and/or minimise the risks they pose.
… plus dozens more starters & strategies! Enjoy!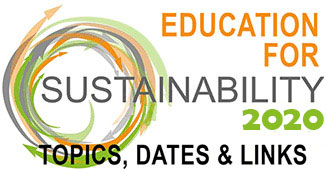 Please note: Topics can be covered at any time – not necessarily on the day/week stated.
Biosecurity Month (All-July) Major Teaching Unit
World Elephant Day/Week - 8-12 August Websites at:
https://twitter.com/search?q=(%23ElephantDay)
https://www.123homeschool4me.com/world-elephant-day-activities
NZ Schools Peace Week - 5-10 August at:
http://www.peace.net.nz/content/school-programmes
International Youth Day – 12 August at:
https://www.tes.com/teaching-resources/blog/ideas-international-youth-day
Ozone (Air) Preservation Day – 16 September
https://www.teachengineering.org/curriculum/browse?q=air+lessons