UV DETECTION BEADS FOR SUNSMART KIDS
These plastic beads contain a chemical which changes colour when exposed to UV radiation. The colours that occur depend on the wavelength of the UV radiation. Take them away from the UV radiation and they revert back to their opaque colour. These beads can be used over and over again.

Click Here for More Information on UV Beads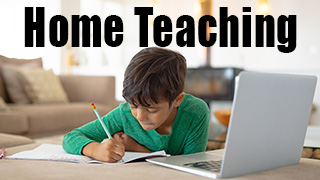 SCIENCE
Help your student(s) fly high in the sky with a great range of air and flight related lesson plans, teaching ideas, activities and free resources at:
https://www.sciencekids.co.nz/lessonplans/flight.html
ENGLISH
All sorts of online games in many curriculum areas including language games help kids master everything from spelling to grammar and have fun in the process at:
Into the Book explores eight reading strategies for primary students and teachers in this interactive and in-depth reading comprehension site at:
Spelling Bee is for students from Years 1-10 helping students gain a love of language and learning words they can use and enjoy for the rest of their lives at:
MATHEMATICS
Math Playground features hundreds of fun maths games and activities for students of all levels at:
https://www.mathplayground.com
Where and What in the World is Money? 
An interactive game where students explore the concepts and origins of money. Great for financial literacy programmes at:
https://www.imf.org/external/np/exr/center/students/money/index.htm


SOCIAL SCIENCES
KIWI KIDS NEWS features current events in New Zealand and around the world. Includes sport, teacher resources and student worksheets at:
https://www.kiwikidsnews.co.nz
ENVIRONMENTAL EDUCATION
This great website encourages kids to help save the world and at the same time, learn all about New Zealand wild life. Tons on fact sheets and resources for teachers and students.

Judging Postponed Until Later in the Year
The Judging of the Amazing Healthy Kiwi Kids Dance/Music Competition advertised in Term One,
2020 starters&strategies has been postponed until later in the year because of
the ever-changing Covid-19 situation.
To read all about these changes and how the competition has now been opened up to families and
ECE centres, click the link to the pdf below.
TERM ONE 2020 STARTERS & STRATEGIES MAGAZINE NOW ONLINE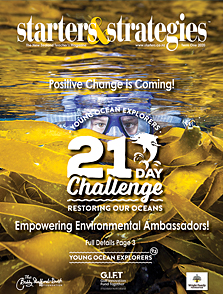 Highlights Include:
Ocean Explorers 21 Day Challenge from Young Ocean Explorers
Featuring on the cover with full details on Page 3, the 21 Day Challenge for students will involve thousands of NZ students in the pre-planned 21 day inquiry empowering them to make a major difference to the Hauraki Gulf or their local moana prior to the America's Cup Finals – Feb 8 – March 8, 2021. The To-Do list for students and teachers is pre-sorted and includes: Planning, Digital Technology, Science, Engaging, Te Ao Maori, Empowering, Resources, Real World Learning and Importance.
An exciting educational and very important challenge for all schools.
MAJOR WASTEWATER, STORMWATER, DRINKING WATER & DO NOT FLUSH
In this teaching unit, students will discover differences between treated drinking water, waste water and stormwater and the different ways they are treated. A major focus will be on pollutants and the serious effects they can have on our rivers, streams and natural environment. Students will then focus on the major problem we have with flusing a wide variety of unwanted and dangerous products down our toilets. The  students are then challenged to get these messages out to their families and the wider community to make a 'real difference'.
NEW ZEALAND BLOOD – SAYING THANKS TO BLOOD DONORS
Many New Zealanders do not realise the huge importance of blood donors and that put simply – they give the gift of life. This Science, Social Science and Visual art teaching unit focuses on understanding why and how people give blood and explores the many ways we can say a 'huge thank you' to our NZ donors and the difference they make to our everyday life.
FUN WITH BOOK LOOPS Yrs 1-4
Fun and educational ideas across the curriculum exploring the what and how of book loops.
FINANCIAL LITERACY Yrs 4-8+
Teaching financial literacy across the curriculum that allows students to make informed and responsible choices about managing money in their everyday lives.
ENVIRONMENTAL EDUCATION OPPORTUNITIES FEATURE
… plus dozens more starters & strategies! Enjoy!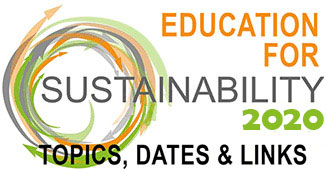 World Migratory Bird Week – 8-14 May
https://teara.govt.nz/en/bird-migration
www.doc.govt.nz/nature/native-animals/birds/birds-a-z/mirandas-migratory-birds
International Biodiversity Day – 22 May
www.doc.govt.nz/get-involved/conservation-education/resources/enhancing-biodiversity-in-your-green-space/
https://www.sciencelearn.org.nz/resources/1454-biodiversity
World Turtle Day – 23 May
www.noaa.gov/education/resource-collections/marine-life-education-resources/sea-turtles
https://www.youtube.com/watch?v=ZS0kXtmXuj8
Appreciate/Water a Flower Day – 30 May
https://www.sciencelearn.org.nz/resources/89-let-s-look-at-flowers
www.bushmansfriend.co.nz/function/file/9B932870B24A40D18D890260FD85A9EE
World Environment Day/Arbor Day/Week – 5 June
https://www.worldenvironmentday.global/?c=1
https://www.doc.govt.nz/treesthatcount
https://www.doc.govt.nz/get-involved/conservation-education/resources/experiencing-native-trees-in-your-green-space/
Become a Weedbuster (starters unit)
World Oceans Day – 8 June
https://unworldoceansday.org/index.php/news/ocean-inspired-curriculum-students-parents-teachers
Global Wind Day –15 June
http://www.windenergy.org.nz/resources/for-teachers
World Rain Forest Day –22 June
Rain Forests Primary & Seconday Teaching Collection
Rain Forest Information for Kids Collection
NZ Garden Bird Survey – 27 June-5 July