Teaching SunSmart Behaviours in New Zealand Schools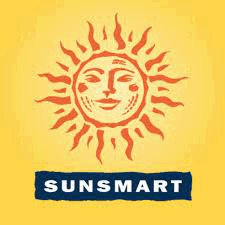 The Cancer Society of NZ provides the SunSmart Schools programme to support students, staff and school communities to remain protected from over-exposure to UV radiation rays during outdoor activities. Schools are the perfect place to get this SunSmart message across and educate students about sun protection behaviours and reduce the rate of skin cancer by being SunSmart.
St Josephs (pictured below) in Asburton is one of the 500 SunSmart accredited schools in New Zealand where shade is an excellent option for sun protection. Click on the link below to read how they apply SunSmart behaviours and why they wouldn't be without it, and to read the latest Newsletter from SunSmart and find out how to become involved in the FREE SunSmart programme.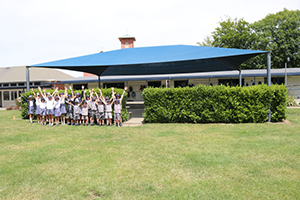 Cancer Society Sunsmart Newsletter 22 January, 2022 
Learn more about the Cancer Society's SunSmart Schools Programme at:
www.sunsmart.org.nz/sunsmart-schools

Education for Sustainability Planning for 2022
The EFS context and dates below cover all learning areas and teachers are encouraged to use a cross-curricular approach to support the attitudes and values of our curriculum. Treat dates with flexibility and simply as approximate guides so they can easily fit in with your regular classroom programme. It is also recommended that in most cases, the concepts and ideas developed should be extended for a much longer period of  time (at least a week or over a month) so they can become a major classroom centre of interest. Please note: The following dates are celebrated in different countries on different dates. Dates listed below are the most common New Zealand dates
SUSTAINABILITY CALENDAR 2022 
April/May 2022 Dates & Links.
Takahe Awareness Month – All April
https://www.sciencelearn.org.nz/events/1729-takahe-awareness-month-2021
https://www.doc.govt.nz/news/events/national-events/takahe-awareness-month/activities/
https://www.facebook.com/watch/?extid=SEO----&v=531338824456555 (Video)
Earth Day – 22 April
https://www.earthday.org/earth-day-2022/
https://www.youtube.com/watch?v=xiQRXeXBY_Q  (Video)
https://nzcurriculum.tki.org.nz/Curriculum-resources/National-events-and-the-NZC/Earth-Day
https://www.twinkl.co.nz/event/earth-day-2020-new-zealand-teaching-resources-2022
Save the Frogs Day – 30 April
https://teara.govt.nz/en/frogs
Compost Awareness Week – 3-9 May                                                    
https://www.compostfoundation.org/ICAW/ICAW-Home
https://lifelab.org/2014/02/composting-curriculum/
https://www.wgtn.ac.nz/sustainability/about-us/news/international-compost-awareness-week
World Migratory Bird Day – 9 May
https://www.twinkl.co.nz/event/world-migratory-bird-day-scot-2022
https://birdday.org/birdday/free-materials
https://www.doc.govt.nz/nature/native-animals/birds/birds-a-z/mirandas-migratory-birds
https://teara.govt.nz/en/bird-migration
International Biodiversity Day - 22 May
https://www.sciencelearn.org.nz/search?term=biodiversity
 https://www.doc.govt.nz/nature/biodiversity/biodiversity-new-zealand-resources
 https://www.youtube.com/watch?v=y07_O5fynGc  (Video)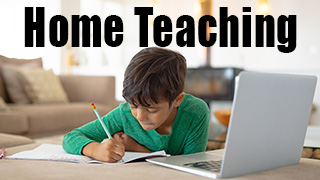 SCIENCE
Help your student(s) fly high in the sky with a great range of air and flight related lesson plans, teaching ideas, activities and free resources at:
https://www.sciencekids.co.nz/lessonplans/flight.html
ENGLISH
All sorts of online games in many curriculum areas including language games help kids master everything from spelling to grammar and have fun in the process at:
Into the Book explores eight reading strategies for primary students and teachers in this interactive and in-depth reading comprehension site at:
Spelling Bee is for students from Years 1-10 helping students gain a love of language and learning words they can use and enjoy for the rest of their lives at:
MATHEMATICS
Math Playground features hundreds of fun maths games and activities for students of all levels at:
https://www.mathplayground.com
Where and What in the World is Money? 
An interactive game where students explore the concepts and origins of money. Great for financial literacy programmes at:
https://www.imf.org/external/np/exr/center/students/money/index.htm


SOCIAL SCIENCES
KIWI KIDS NEWS features current events in New Zealand and around the world. Includes sport, teacher resources and student worksheets at:
https://www.kiwikidsnews.co.nz
ENVIRONMENTAL EDUCATION
This great website encourages kids to help save the world and at the same time, learn all about New Zealand wild life. Tons on fact sheets and resources for teachers and students.