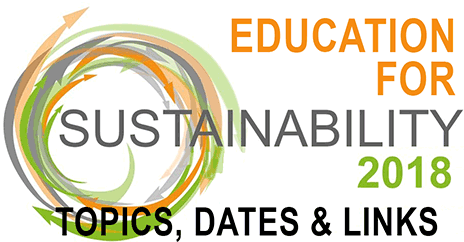 World Rainforest Day – 22 June
Rainforest Resources for Teachers
NZ Garden Bird Survey – 26 June – 4 July
Biosecurity Week/Month (July 23-28 or all of July)
Click pdf picture below to download the 5 page Unit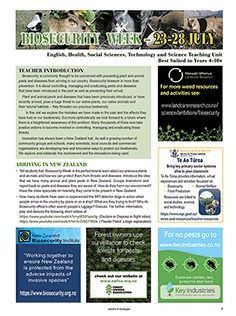 A major English, Health, Social Sciences, Technology, Science and Conservation-based unit to celebrate Biosecurity Week (23-28 July) 2018. Because it is such a major subject, many schools make the full month of July their Biosecurity Month.
In this unit we explore the mistakes we have made in the past and the effects they have had on our biodiversity. But more optimistically we look forward to a future where there is a heightened awareness of this problem. Many thousands of Kiwis (including schools and local community groups) now take positive actions to become involved in controlling, managing and eradicating these threats.
NB: ALL LINKS ARE LIVE ON THE PDF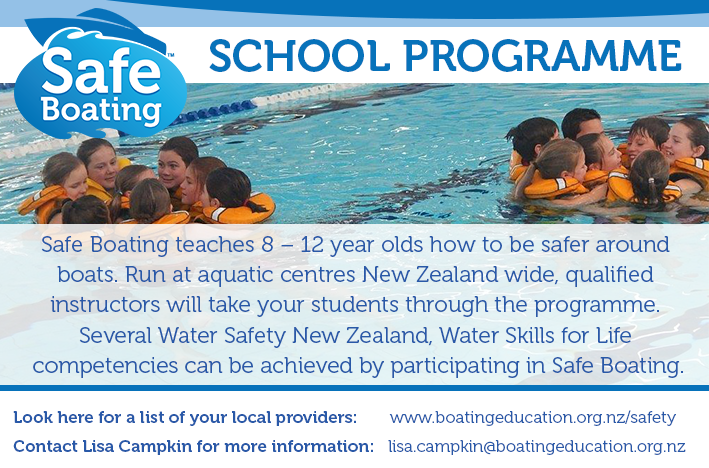 Watercare's education coordinator Sally Smith has put together a fantastic education pack that explains many of the nature-based solutions we use to provide water and wastewater services in Auckland.
It's full of interesting facts and has links to videos and games to help children learn about the water journey.
Download the new Watercare Education Pack below.

The NetballSmart Dynamic Warm up assists in developing the important fundamental netball movement skills. 
Be NetballSmart and ask a NetballSmart Development Officer to deliver a workshop to your school. Educate teachers, coaches, players and parents on the NetballSmart Dynamic warm up.
Plus othermodules
•  Landing Skill Development
•  Core and Balance.           
•  Power Warm-up
NetballSmart Development Officers email links and phone numbers
    Auckland and Netball Northern Zone
•   Melanie Kemp:  Melanie.Kemp@netballnorthern.co.nz           0212454710 
•   Suzanne Belcher: suzanne.belcher@netballnorthern.co.nz     021450216 
     Waikato Bay of Plenty Netball Zone 
•   Amanda Foster: Amanda.Foster@netballwbop.co.nz               0273032842 
     Wellington and Netball Central Zone 
•   Lee Spence: NetballSmart@netballcentral.co.nz                     021865340 
     Christchurch and Netball Mainland Zone 
•   Amy Eckersley: Amy.Eckersley@netballmainland.co.nz           0276630010 
     Dunedin and Netball South 
•   Gwen Harrop: Gwenda.Harrop@netballsouth.co.nz                  0220323748