Education for Sustainability September/October 2022
The EFS context and dates below cover all learning areas and teachers are encouraged to use a cross-curricular approach to support the attitudes and values of our curriculum. Treat dates with flexibility and simply as approximate guides so they can easily fit in with your regular classroom programme. It is also recommended that in most cases, the concepts and ideas developed should be extended for a much longer period of  time (at least a week or over a month) so they can become a major classroom centre of interest. Please note: The following dates are celebrated in different countries on different dates. Dates listed below are the most common New Zealand dates
SUSTAINABILITY CALENDAR 2022 
September/October 2022 Dates & Links.
CONSERVATION WEEK – 5–11 September
https://www.doc.govt.nz/news/events/conservation-week/events/event-planning
https://www.doc.govt.nz/news/events/conservation-week/support-conservation-week
https://www.doc.govt.nz/nature/native-animals
(Includes native plants, birds, reptiles (frogs), Bats, pekapeka, Onvertebrates, Marine Mamals, Marine Fish & Reptiles, Freshwater Fish)
Specific Species Protecting Our Wildlife at:
https://www.doc.govt.nz/our-work/protecting-species
 (includes Kakapo Recovery, Takahe Recovery. Whio Forever, Marine Species, Birds, Bats, Reptiles & Frogs, Pests and Threats to our Wildlife)
Full Teaching Unit and Ideas can be found on Pages 12-13 of Term Two, 2022, starters and strategies Teachers Magazine. Visit:
http://www.starters.co.nz/uploads/teachers-magazines/t2-2022-flip
The Importance of Local Government Elections -8 October 2022. Links include:
Importance and Difference Between Central and Local Government at:
https://www.aucklandcouncil.govt.nz/elections/auckland-council-you/introduction-auckland-council/Pages/difference-local-central-government.aspx
Basics of Local Government at:
www.lgnz.co.nzassets/6fff4b5bad/LG-Info-Sheet-for-Youth.pdf
Services Local Government Provides at:
https://www.lgnz.co.nz/local-government-in-nz/new-zealands-councils/
Kids Voting Teachers Guide at:
https://www.lgnz.co.nz/assets/af3d9ecd88/Teachers-Guide-for-Kids-Voting-2016.pdf
Teaching Unit Page 16 at:
http://www.starters.co.nz/uploads/teachers-magazines/t2-2022-flip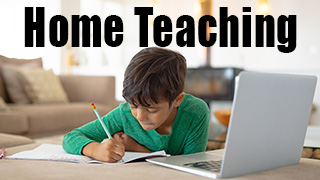 SCIENCE
Help your student(s) fly high in the sky with a great range of air and flight related lesson plans, teaching ideas, activities and free resources at:
https://www.sciencekids.co.nz/lessonplans/flight.html
ENGLISH
All sorts of online games in many curriculum areas including language games help kids master everything from spelling to grammar and have fun in the process at:
Into the Book explores eight reading strategies for primary students and teachers in this interactive and in-depth reading comprehension site at:
Spelling Bee is for students from Years 1-10 helping students gain a love of language and learning words they can use and enjoy for the rest of their lives at:
MATHEMATICS
Math Playground features hundreds of fun maths games and activities for students of all levels at:
https://www.mathplayground.com
Where and What in the World is Money? 
An interactive game where students explore the concepts and origins of money. Great for financial literacy programmes at:
https://www.imf.org/external/np/exr/center/students/money/index.htm


SOCIAL SCIENCES
KIWI KIDS NEWS features current events in New Zealand and around the world. Includes sport, teacher resources and student worksheets at:
https://www.kiwikidsnews.co.nz
ENVIRONMENTAL EDUCATION
This great website encourages kids to help save the world and at the same time, learn all about New Zealand wild life. Tons on fact sheets and resources for teachers and students.