Welcome to www.starters.co.nz 
starters.co.nz is a web-based subscription resource for schools featuring over 3000 quality pdf, ready-to-use lesson plans including digital resources such as videos and websites that enhance and add depth to the lessons.  

Full access to the lessons library (over 3000 lessons) of starters is by a yearly subscription. When your school subscribes, all teachers at your school have immediate access for 1 year.
Visit our subscriptions page and follow the simple steps.

Subscriptions for individual teachers and now PARENTS are available online at $25.00 (plus gst ) per year
Visit our subscriptions page and select this option when asked.
Looking for Ideas and Activities to Teach Your Student at Home?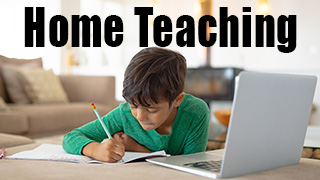 Lessons, Teaching Ideas and Stimulating Activities/Videos in Different Curriculum Areas,  for Different Age Groups for 'Home Teachers'
Check out these exciting resources and links on Bulletin Board.
TE REO SINGALONG SPECIAL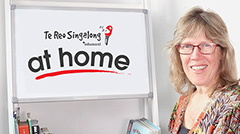 Te Reo Singalong Books author, Sharon Holt, has created a site for children and teachers to use for free during the 4 weeks of lockdown. Each week day will feature a different Te Reo Singalong book complete with 3 videos: one with the author introducing the book, one with the song, and one with a fun activity. The previous books will remain there for viewing. Click the link below.
 https://tereosingalong.my.intuto.com/course/view/75924
FUN HOME ACTIVITIES AND VIDEOS FROM BUTTERFLY CREEK

 Butterfly Creek has put together some fun and educational activities to help keep kids occupied and happy. Including printable Butterfly & Dinosaur Masks, animal quizzes, awesome activity sheets & so much more! We will also be posting on FB fun competitions each week with passes to be won to be used once we open.
Visit us here: www.butterflycreek.co.nz/fun-kids-activities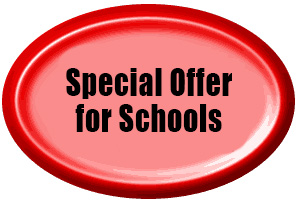 Since our Covid-19 virus isolation period began, we have been exploring different ways that starters website can help schools, their teachers and those who will be teaching at home. As you are all aware there is a wealth of free lesson material on starters including the fabulous BP Challenges, starters&strategies Teacher's Magazine and links to valuable educational websites and videos that can be used by 'home teachers'. We are currently putting together a further set of lessons that can easily be used by parents/whanau in homes around the country. 
For further information and our new reduced prices visit our Subscriptions page.
NEW SIGN-UP DATE FOR 21 DAY CHALLENGE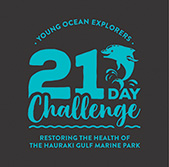 The 21 Day Challenge guided inquiry that features on the cover of the latest starters&strategies Magazine (below) with details on page three, has had a change to the 'go into the draw to win'.
Sign-up date to 'go into the draw to win' has now been extended until 30 May 
Term One 2020 Magazine Now Online.
Details on Bulletin Board and Teachers Magazine Pages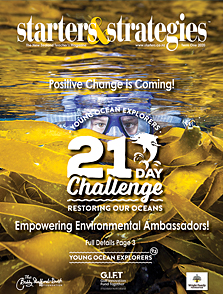 JUDGING POSTPONED UNTIL LATER IN THE YEAR
The Amazing Healthy Kiwi Kids Dance & Music Competition was advertised in the latest Term One, 2020 edition of starters&strategies competition. Because of the ever-changing situation with Covid-19, judging has had to be postponed until later in the year.
To read all about these changes and how the competition has now been opened up to families and ECE centres, click the link to the pdf below.
 Amazing Healthy Kiwi Kids Dance Competition. Click here.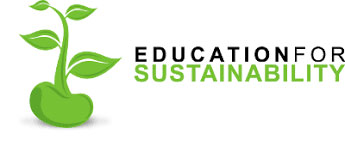 Sustainablity Education Dates for April/May Now Online
Check out dates and links to websites,videos and lessons on Bulletin Board.