Welcome to www.starters.co.nz 
starters.co.nz is a web-based subscription resource for schools featuring over 3000 quality pdf, ready-to-use lesson plans including digital resources such as videos and websites that enhance and add depth to the lessons.  

Full access to the lessons library (over 3000 lessons) of starters is by a yearly subscription. When your school subscribes, all teachers at your school have immediate access for 1 year.
Visit our subscriptions page and follow the simple steps.

Subscriptions for individual teachers and now PARENTS are available online at $25.00 (plus gst ) per year.

TERM ONE 2022 Starters&Strategies Magazine NOW ONLINE.
Visit our Teachers Magazine Section for details and link.
 

The Kleenex® SneezeSafe® Healthy Classrooms Program

A health education program developed for New Zealand classrooms that has been running in schools since 2005.
This program helps to teach children about how to reduce the spread of germs by teaching and reinforcing good hygiene practices.
Teaching resources include engaging lesson plans and fun activities to bring the lessons to life & reinforce the simple 4 step message: 
TRAP IT! BIN IT! WASH IT! and AVOID IT!
Check out the program today!
Backyard Biodiversity Website – A Brilliant Practical Video Series

Backyard Biodiversity is a joint initiative between Rotokare Scenic Reserve Trust and the Taranaki Regional Council. Through a series of fun videos, Rotokare and TRC environmental educators Ash and Emily guide you on discovering, protecting, and enhancing backyard habitat for native species.
Use this brilliant backyard adventures to discover what bugs, birds, lizards, and plants have taken up residence in your garden. If your backyard is bursting with biodiversity that's awesome. If it's a lifeless desert, we show you how to make your garden irresistible to native wildlife.
 https://www.trc.govt.nz/backyard-biodiversity (Be patient)
https://www.youtube.com/user/RotokareTrust
https://www.facebook.com/BackyardBiodiversityTaranaki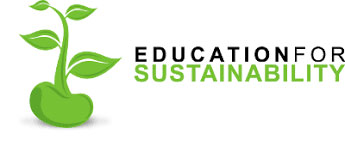 Sustainablity Education Dates for April/May 2022 Now Online. 
Check out dates and live links to websites,videos and lessons on Bulletin Board.
NEW ONLINE PANDEMIC GAME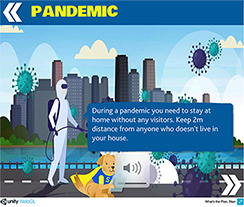 A new online game developed by New Zealand disaster recovery agencies is the latest weapon in the war against COVID-19. What's The Plan Stan? (PANDEMIC) is a free online game developed to teach primary school children how to be prepared for emergencies. Click on the image above to play the game
DOWNLOAD HOME TEACHING PDFS FOR YEARS 1-4+
The following pdfs have been developed by starters for teaching young students at home. All are free and cover English, Mathematics and Visual Arts Topics.
Baking a Cake Maths; (Measurement)
Introduction to Estimation: Maths
Line, Colour, Texture; (Visual Arts)
Cardboard Printing; (Visual Arts)
THE BENEFITS OF AGGREGATE
 In this Science, Social Sciences and Technology based unit, students discover why and how we depend on aggregate and the major part it plays in our everyday lives and for New Zealand industry. 
By conducting in-depth investigations, students will discover the dozens of ways aggregate is used at school, at home and in their local community – eg roads, houses, footpaths, walls, tennis courts, driveways, patios, airport runways, monuments, drains … etc. The unit concludes by having students explore the major part that rehabilitation of old quarries plays in providing us with beautiful places to enjoy and explore including parks, native reserves, waterways etc and debunks the notion that we should never quarry
Click here to view and download this unit. Subscription only unit.
WHAT IS MATTER?
Science based and cross-curricular activities to explore elements that make up our world and to celebrate over 150 years since the first Periodic Table of Elements that explained what matter is, was published. Through their explorations, students will gain an appreciation of science as a way of explaining the world and discover the ways that scientists need to work together and gather evidence to support their ideas and theories.
Best suited to years 5-10
Click here to download this unit. Subscription only unit.
Looking for Multi-level Ideas and Activities to Teach Your Student at Home?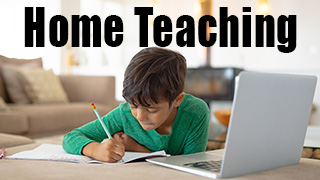 Lessons, Teaching Ideas and Stimulating Activities/Videos in Different Curriculum Areas,  for Different Age Groups for 'Home Teachers'
Check out these exciting resources and links on Bulletin Board.
TE REO SINGALONG SPECIAL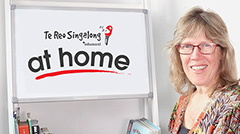 Te Reo Singalong Books author, Sharon Holt, has created a site for children and teachers to use for free. Each week day will feature a different Te Reo Singalong book complete with 3 videos: one with the author introducing the book, one with the song, and one with a fun activity. The previous books will remain there for viewing. Click the link below.
 https://tereosingalong.my.intuto.com/course/view/75924
FUN HOME ACTIVITIES AND VIDEOS FROM BUTTERFLY CREEK

 Butterfly Creek has put together some fun and educational activities to help keep kids occupied and happy. Including printable Butterfly & Dinosaur Masks, animal quizzes, awesome activity sheets & so much more! We will also be posting on FB fun competitions each week with passes to be won to be used once we open.
Visit us here: www.butterflycreek.co.nz/fun-kids-activities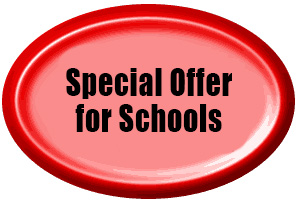 Since our Covid-19 virus period began, we have been exploring different ways that starters website can help schools, their teachers and those who will be teaching at home. As you are all aware there is a wealth of free lesson material on starters including the fabulous BP Challenges, starters&strategies Teacher's Magazine and links to valuable educational websites and videos that can be used by 'home teachers'. We are currently putting together a further set of lessons that can easily be used by parents/whanau in homes around the country. 
For further information and our new reduced prices visit our Subscriptions page.